Well summer has come to an abrupt end this week. There is no reason to stop visiting the Peak District and Derbyshire though. Here are some ideas on things to do during the autumn months.
one
Derbyshire is well known for its caves, all of which open throughout the autumn. Try out Poole's Cavern in Buxton or Speedwell Cavern or Treak Cliff Cavern in the Castleton area.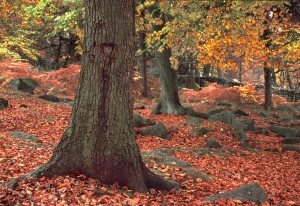 two
Autumn is a great time to go outside and kick up some autumn leaves. The autumn colours at Padley Gorge should be stunning.
three
We have several heritage railways local to Derbyshire and the Peak District. Both Peak Rail and Ecclesborne Valley operate at weekends throughout the winter months
four
Both Chatsworth and Haddon Hall are open until Christmas (although open days are limited at Haddon Hall – please check their web site). Chatsworth has a "The Lion, the Witch and the Wardrobe" theme for their Christmas decorations this year (from 9th November). Haddon Hall will also be decorated for Christmas in December.
There is also an exhibition of contemporary sculpture in the gardens at Chatsworth until the 27th October.
five
Another autumn highlight locally is the Matlock Bath Illuminations every weekend through September and October – think Blackpool illuminations on water! There are fireworks on some evenings too.
six
Update:October 2014 – Unfortunately Tideswell School of Food has closed
Choose an indoor activity. How about extending your cookery skills and meeting some like-minded people at Tideswell School of Food Only a few miles from our holiday cottages, they have a great program of courses over the autumn. The choice of courses is wide, from an introduction to brewing to making Christmas gifts with chocolate.
seven
The cottages are heated by underfloor heating, which runs 24 hours a day, 7 days a week (365 days a year if necessary!). Whether you are coming back from a day out or whether you have chosen not to venture very far at all, the cottages will always be warm and cosy.
We'd love to see you this autumn.