"Inspired by the Peak District" is a logo supported by many Peak District businesses that celebrates what is so special about the Peak District National Park.
Why is the Peak District so special?
The Peak District is a huge area of conserved land that sits between some of our major British cities; Sheffield, Manchester and Derby making it very accessible to a large population.
It is a living, breathing place and it's a privilege to live here and share our enthusiasm for the area with others
The Peak District has a very distinctive character to the towns, villages and countryside
It is a great place to experience dark night skies
It's an amazing place for outdoor activities in clean, fresh air
Having easily accessible, open areas for everyone to enjoy supports the mental health of the population
The people are welcoming and friendly
The Logo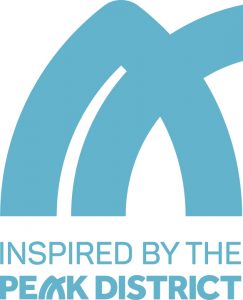 By using the logo we are supporting the values of the area, we aim to be an ambassador for the Peak District and we promote the National Park for the benefit of all. We aim to work with and support other Peak District businesses.
You will see the logo on some notable brands; Thornbridge Brewery, Hope Construction Materials, the English Wine Project, to name just a few