Enjoy visits to one or more of our numerous Peak District towns and villages, each with their own unique characters. Whether it is culture, architecture or a shopping experience you seek, we are sure to have you covered!
Buxton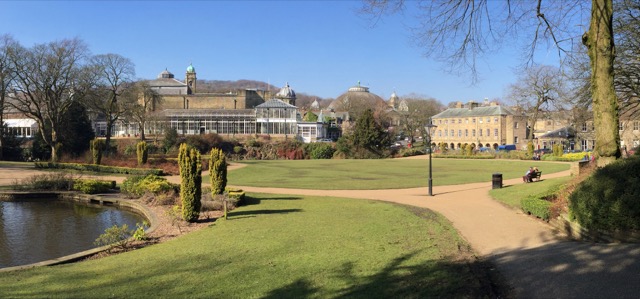 Buxton, a spa town, had its heyday in the 19th century when 'taking the waters' was very fashionable. Many large and imposing buildings were built and quite a few still remain.
Buxton has its own crescent (smaller than Bath but just as impressive) that is currently undergoing redevelopment as an upmarket hotel.
It has its own Opera House which stages some great productions throughout the year.
Also worth a look is The Dome. Originally stables for the Duke of Devonshire, the building has since been a hospital, council offices and is now part of the Derby University campus. You can go inside, have a coffee and admire the largest unsupported dome in the UK
Bakewell
Bakewell is most famous for its Bakewell pudding, a recipe alleged to have come about by mistake and not to be confused with a Bakewell tart. It's a busy market town largely made up of independent retailers.
There is a thriving general and livestock market every Monday when the town gets very busy. You'll need to park at the agricultural centre which is a short walk away from the town centre. Additionally, on the last Saturday of every month, there is a farmers market which is a great place to source local Peak District produce.
Hartington
One of the most picturesque villages in the Peak District, Hartington used to be famous for its cheese factory where Stilton was once made. The factory has been closed for [a decade] but still has a wonderful cheese shop where is possible to buy several locally made kinds of cheese.
Hartington makes a great base for a walk which you can return to for a refreshing afternoon tea or lunch
Matlock and Matlock Bath
Matlock and Matlock Bath are both located on the River Derwent after it has joined forces with the River Wye as it heads towards Derby
Going to Matlock Bath is a bit like going to a British seaside town without the sea but with the fish and chip shops and amusement arcades that you would associate with a trip to the coast.
On Saturday and Sunday evenings during September and October, Matlock Bath becomes extremely busy with visitors wanting to see the annual illuminations (think Blackpool illuminations floating down a river)
Ashbourne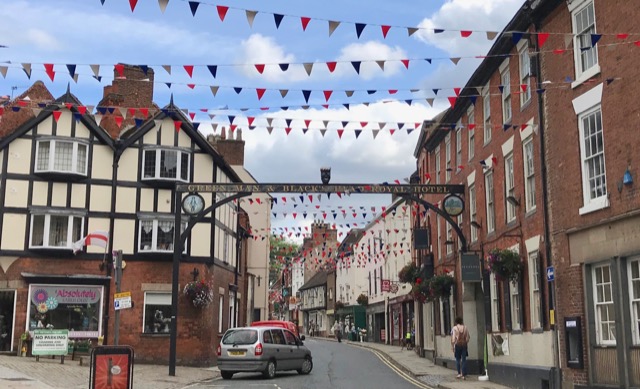 Ashbourne marks the beginning of the Peak District if you are travelling from the south.
It's a beautiful market town with many historic buildings and independent retailers.
These days it is probably most famous for the Shrovetide football that takes place all across the town on Shrove Tuesday and Ash Wednesday each year.
The Tissington Trail starts in Ashbourne and goes (nearly) all the way to Buxton.
The 215ft (66m) high spire of St Oswald's Church dominates the town
Three reasons to visit Ashbourne
Eyam
Eyam gained its reputation as the village that sacrificed itself to save others in Derbyshire. When the plague arrived from London in a flea invested bundle of cloth in 1665, it was not long before the first victim was dead. The villagers quarantined themselves to prevent the spread of the disease to neighbouring villages. Over the course of about 14 months, it's thought about 260 died but the measures taken to limit the spread of disease was successful. There are several plague-related places of interest to visit in the village
Also in Eyam, is Eyam Hall, a beautiful Jacobean manor house, owned by the Wright family and open to the public on various days during the year.