There is nothing like eating and drinking in the Peak District to get a flavour of the destination, whether it's your first visit or the most recent of many. The Peak District has a few food specialities and also some great restaurants, cafes and pubs that we'd love to tell you about
Specialities
Bakewell Pudding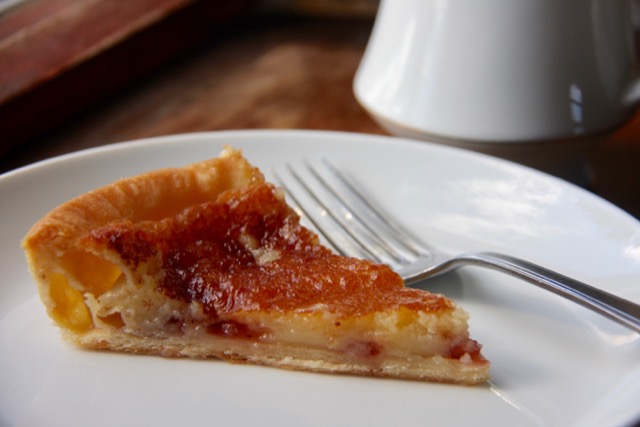 Not to be confused with the Bakewell Tart which is a Mr Kipling invention, the Bakewell pudding is a flakey pastry base, jam layer and then a topping of thick almond custard (although it's not technically a custard). Best served warm with cream, ice cream or custard, the choice is yours! There are several shops in the town that all claim to have the original, closely guarded secret recipe.
Derbyshire Oatcakes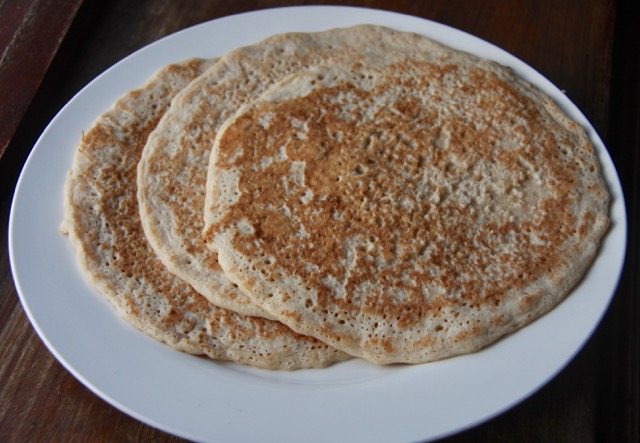 For hundreds of years, oats have grown in this area much more successfully than wheat.
The ground oats or oatmeal is mixed with yeast and warm water and left to activate. Flour, salt and sugar are then added to make a batter. The batter is cooked on a griddle or frying pan for about 4 minutes on each side. You end up with a thick pancake (or very large thin crumpet) that is pliable and soft.
If you don't make them yourself, you can buy Derbyshire oatcakes cold. They last about 10 days in the fridge.
They are so versatile, its hard to know where to start to describe what to do with them. Grilled or fried they were traditionally served as part of a full English breakfast. Fry them in butter or oil and serve with either sweet or savoury toppings.
Use them as a wrap or add toppings like a pizza. Microwave them, grill them, fry them, eat them cold or even use them in a lasagna (instead of the pasta sheets).
Find out everything you ever wanted to know about Derbyshire oatcakes
Ales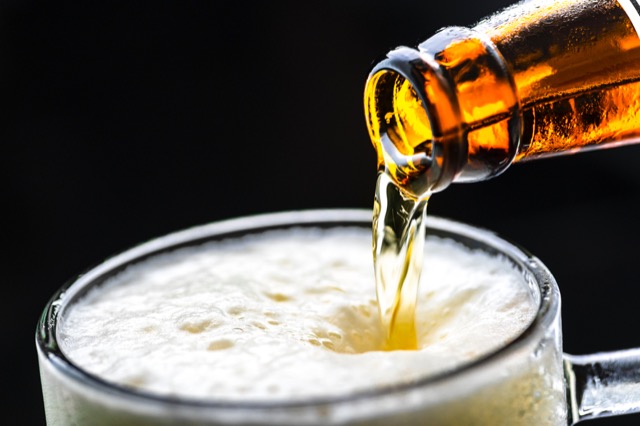 Numerous small breweries have popped over recent decades making a pretty decent brew. Some have visitor centres too. Try Thornbridge beers (now available nationally and internationally), Peak Ales or Wincle Beer. Let us know if you'd like to know how to track them down
Where to Eat and Drink
Country pubs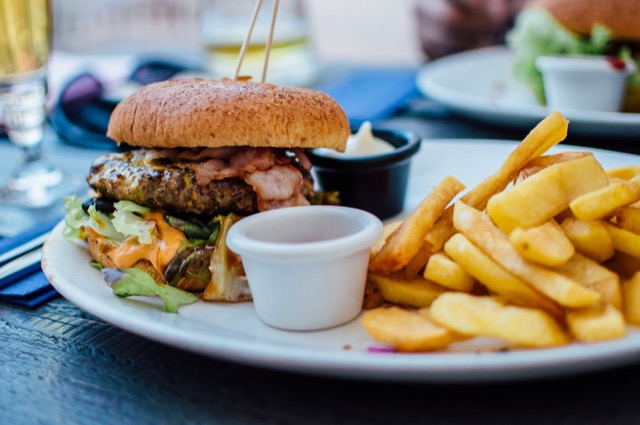 There are lots of good pubs around the Peak District.
The Royal Oak in Hurdlow
The Packhorse in Little Longstone
The White Lion in Great Longstone
Tea shops and cafes
Similar to the local pubs, there are lots of good tea shops and cafes. You don't have to visit one of the national chains to find a good brew (and piece of cake!)
Some of our favourites are;
Lime Lounge in Bakewell
F'coffee in Ashbourne
Read our blog post on great places to enjoy afternoon tea
Restaurants
Prince of Wales in Baslow
Merchants Yard in Tideswell
Piedaniels in Bakewell
If you need specific recommendations, eg. great places for vegetarians, then do ask.
Where to Shop
Bakewell
Bakewell has lots of small independent retailers where you can buy locally sourced meat, Derbyshire oatcakes and Bakewell puddings (of course!). There is also a Co-op supermarket and an Aldi just outside of the town.
Chatsworth Farm Shop
For a foodie, a trip to the Chatsworth Farm Shop will probably be a great treat. The prices are a little higher than elsewhere but the quality is never in doubt