Take a Peak District Christmas or New Year break. Visit stately homes dressed for the season and Christmas markets. Relax and get into that Christmas spirit.
If you'd love to get away for a mini break before Christmas, then consider a break in Byre or Hayloft Cottages, two of our well-equipped Peak District holiday cottages. Our cottages have underfloor heating and are cosy all day long. There are also log burning stoves for added atmosphere
Christmas and New Year 2020
We currently have availability in either cottage for Christmas 2020. Both also have plenty of availability for breaks before Christmas.
Start days for the weeks before Christmas are totally flexible and our minimum stay is 2 nights. Come and stay to make the most of all the seasonal events that the Peak District and Derbyshire have to offer.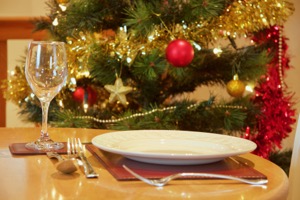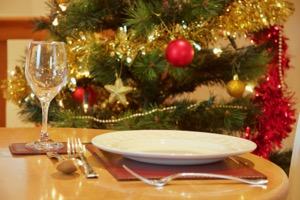 We decorate the cottages with Christmas decorations from early December to get you into that Christmassy spirit.
Things to do in late November & December
Dates are for 2019! They shouldn't vary too much from year to year and we'll update them as early as we can – usually September time.
Christmas Markets
Bakewell Christmas Market – (23rd/24th November). There is also the Farmers Market on 21st December which is sure to be a Christmassy one!
Chatsworth Christmas Market – (15th November – 3rd December)
Haddon Hall Artisan Market – (13th to 17th November)
Matlock Victorian Market – (6th, 7th & 8th December)
World of Wedgwood Christmas Market – (7th and 8th December)
Chesterfield Christmas Markets – (11th – 24th December)
Ashbourne Artisan Market – (6th December)
Festive Spectacular, Peak Shopping Village, Rowsley – (16th & 17th December)
Stately Homes dressed for Christmas
Chatsworth – (9th November to 5th January) 'In a land far, far away….' Discover lands afar, following in the steps of Phileas Fogg and Amelia Earhart
Haddon Hall – (1st to 23rd December) An exciting schedule of special festive events
Hardwick Hall – (23rd November to 22nd December – Wednesdays to Saturdays)
Renishaw Hall – (28th November to 8th December – Thursday to Sunday)
Tissington Hall – (22nd November to 8th December) 'Star of Wonder'
Other Events
Carol Services in the Peak Cavern, Castleton – (7th, 8th, 14th, 15th, 21st, 22nd & 24th December)
Christmas at Revolution House, Chesterfield – (14th – 31st December, excluding 25th and 26th). Christmas carol concert on the 18th December
Decorated Christmas Trees in Bakewell, Chesterfield, Castleton. Ask us for more information
Christmas Canal Trips – (weekends up to Christmas, 2 sailings daily plus 23rd & 24th December)