Great things to do in the Peak District in winter
The main attractions may be closed but there are still things to do in the Peak District in winter.
Castles, caverns and churches
Bolsover and Peveril Castles are open to visitors at the weekends during the winter. The keep at Peveril Castle is closed for maintenance but the views from the castle walls make the walk up worthwhile. Bolsover Castle was built by Sir William Cavendish in the 17th century as an entertainment venue rather than a defensive castle. You'll hear stories of lavish parties fit for a king rather than of daring escapades.
The caverns in Castleton and Buxton could be a great place to go to in the winter. With an even temperature all year round, it may even be warmer to be below ground. If you'd like to see some caves close up and not like the traditional tourist, call on Dolomite training for an introductory course on caving.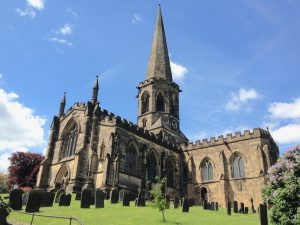 Churches are normally always open and we have wonderful churches to visit. All Saints Church in Bakewell has a wealth of Saxon carved stones and a pair of Saxon crosses. St Edmund's Church in Castleton was begun by William Peveril, the illegitimate son of William the Conqueror and has a 12th century chancel arch. Tideswell has the 'Catherdral of the Peak'. Of course, we should also mention St Mary and All Saints Church in Chesterfield, famous for its 13th century crooked spire (and which you take a tour into)
Trails, tours and museums
The ground underfoot may be a bit boggy for a walk across open fields but there is nothing more exhilarating than being outside on a cold and crisp day. The trails are quiet at this time of year and the walking easy. If you are feeling energetic, head to Hassop Station and hire a bike for the day. Cycling from one end of the trail to the other (and back) will warm you up!
Live for the Hills offer a unique way of seeing the Peak District National Park – in the comfort and warmth of your own Caravelle minivan. Choose one of the tours on offer or create your own. A tour will normally involve a pub lunch stop too – what's not to love!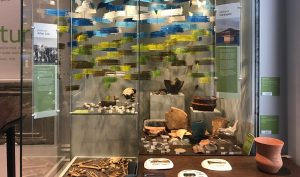 Buxton Museum had a £1.5m makeover a while ago. It's now a super place to spend half a day or more exploring the art, social, archaeological and geological history of the area. Exhibitions change regularly.
Finally, whatever you choose to do, there is nothing nicer than coming back to a toasty warm cottage, lighting the fire and putting your feet up!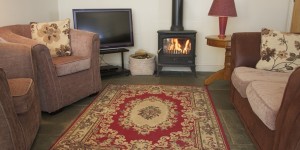 Book a stay now! About our cottages