Last time we talked about what to think about when planning and researching a cottage holiday and what you might expect to pay for. This time we will look at what to expect whilst you are actually on your break and afterwards.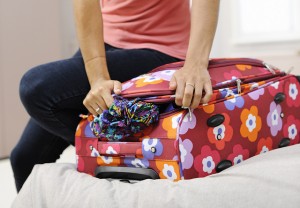 Travelling and what to bring with You
Clothing and footwear
You'll definitely need to bring clothes and footwear appropriate for the activities you think you'll be doing, and the time of year where you will be going. You may need to be prepared for slightly different weather from what you experience at home.
Food
Lots of people also bring their food for the period. If you don't want the hassle, see if you can have a supermarket delivery early on in your stay, check whether there is a store in the area or discover the local restaurants and pubs. Please remember that the nearest supermarket may be quite a distance, may not stock all of your favourite items and may not have the long opening hours of your own local store. You will probably find it is useful to think about the first couple of meals as a minimum.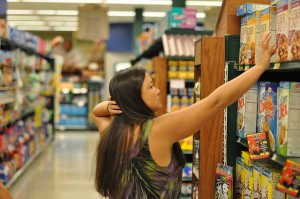 Bed linen and towels etc
Check with the cottage before you bring bed linen and towels, quite often they will be provided. Sometimes toiletries are provided, sometimes not. We started to provide soap at some of our cottages following several requests. If in doubt, please do check.
Other
Don't forget to bring a camera to capture some wonderful holiday memories (and all the different charging leads you may need!)
If you have a young child you may be able to borrow cot, high chair and a stair gate.
Arriving
Cottage owners will typically ask you to arrive no earlier than a certain time in the afternoon and to depart no later than a particular time in the morning. This is to allow for thorough cleaning before the next guests and resolution of any housekeeping issues. Different arrival and departure times (or the ability to drop luggage off slightly earlier) may be accommodated but please do discuss these with your cottage owner.
Make sure that you have instructions on how to get there. By their nature holiday cottages are unlikely to be signposted as well as hotels and consequently be harder to find. After a long journey the last thing you want is to struggle to find the property you have rented
What to do whilst you are away
Most cottages will have local tourist information brochures. In addition, most locations have a tourist authority web site where you can browse and get some ideas before your break. Here's the site for the Peak District. Do also ask the cottage owner for ideas if you are interested in something in particular.
What if something goes wrong?
Breakages happen! That's life! Most cottages will have some form of housekeeping book, which you can jot things down on. This is useful, as it saves time for the cleaning staff.
If the issue is urgent or requires a bit more than replacing a broken mug then do get in touch with the cottage owner. It might give them time to put things right for you or, if not, at least for the next guest. There should be a way of contacting the owner noted in the cottage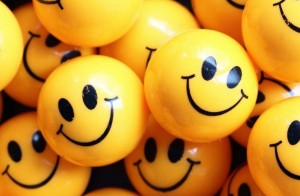 What about afterwards?
What if you love you cottage holiday
Please give your holiday cottage a positive review on TripAdvisor, Google or other review site they are listed on – more on reviews another day!
What if you hate it?
Please don't wait until after your holiday – please tell the owner and give them a chance to rectify matters there and then.
Summary
Cottage holidays are a great way to unwind in a way that suits you. They will give you the experience of actually living in a place rather than just "staying". Expect to be self reliant to a certain extent but do ask for help if you need it. Have a great time whatever you choose to do.
Just recently we have a had a couple of groups of holiday cottage novices.  We realised that there was not much in the way of an explanation of cottage holidays out there. We thought it would be a great idea to jot down some ideas of what to look for and what to think about when deciding whether to have a break in a holiday cottage (or not!).
What is a cottage holiday?
Firstly, let's define a cottage holiday. A cottage holiday is where you are renting, for a defined period of time, a self contained home. The rental period can be anything from a few days to several weeks. It is generally a holiday where you are able to cater wholly for yourself. You may choose to eat a lot of meals out but, unlike a hotel or B&B, breakfast and evening meals are not generally provided.
So what's so great about self-catering?
The great advantage of a cottage holiday is that you have that space to yourself and can use it however you choose to – splodge out in front of the tv, get up and have breakfast at mid-day – the choice is yours! It is quite often the best option if you also want to bring your pet on holiday. A lot of cottages will allow you to bring your pet for free or for a small additional fee. We have welcomed dogs, cats and even a parrot!
Thinking about your cottage holiday
Where?
The first factor to consider is where you would like to go geographically. You are sure to find a self-catering option in most parts of the country.
Apart from the general location or area also think about whether you want to be in a town, village or rural location. A rural location may sound fabulous but if you need to be within walking distance of a pub, then it may not be ideal.
When?
Demand (in the UK) is higher in the warmer summer months when the majority of attractions and things to do in your chosen locality are fully operational. Don't dismiss a winter break, however. It can be very relaxing when there are fewer people around. Unlike a B&B or hotel prices holiday cottage prices usually vary for seasonality.
For how long?
Traditionally cottage holidays were sold by the week but times have changed. Having said that changeover days are still quite often are fixed on either a Friday or Saturday and short breaks may only be available during quieter times of the year. Not every cottage is the same, however. Some, like us, offer short breaks throughout the year and have flexibility over changeover days.
Because of the time to clean and prepare a cottage for the next guests, cottage holidays are really optimised for three nights or more – we want you to feel at home and to relax. Quite often we get enquiries for 2 nights or even 1 night – don't be surprised if you do not get much of a discount. A hotel or B&B may be a better option for you in this instance.
For how many guests?
You will need to think about how many beds and/or bedrooms you need as a minimum. We would suggest that you don't abuse the capacity of the cottage you eventually choose. Cottage owners want you to have a great, comfortable stay so cottages are generally designed for the comfort of the maximum number of guests in all respects, from the number of beds to the amount of crockery and cutlery!
Other needs or requirements
Another factor to consider early on is whether you have any special requirements. It is also helpful to prioritise your requirements as the perfect match may not always be possible. Is it more important to you to have an outside dining area or a downstairs bathroom for instance?
Please also consider whether you have any accessibility issues. Would steep narrow stairs put you off staying in a particular property? You might need to pore through every detail of a cottage's particulars but these areas should be described and discoverable as part of the research phase. If there is any doubt then do enquire of the owner.
Booking
Different cottages have different booking methods but all should explain their bookings process (and cancellation policy!)
Generally you will be charged for the property as a unit, no matter how many guests are occupying it. You will probably be asked to pay a deposit immediately with the balance a few weeks before your break.
Some of the items you may be charged extra for include;
– a breakage deposit
– a fee for paying by credit card,
– a fee for booking through an agency
– electricity or gas consumed
– you may be asked to buy your own logs if there is a log burner or open fire
– internet usage
– if you plan to bring a pet
It is worth checking before you book if any of the above apply – it could amount to a tidy sum!
Next time…
What to bring, what to do, what happens if something goes wrong and what to expect after your cottage holiday. All the details can be found here