"It's not all about old trams"
That was the introduction on a recent visit to Crich Tramway Village. And they are right. Whilst there is a lot to see if you are engineering minded there is also lots to see and do if you are not!
History and background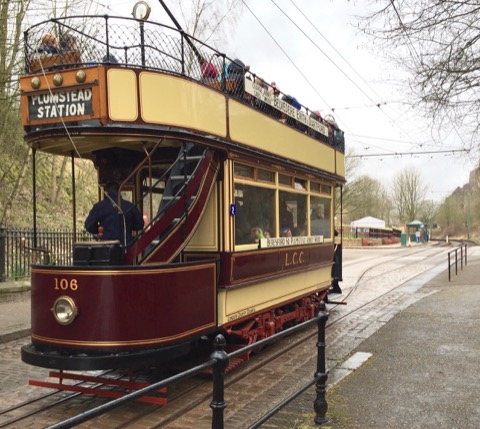 The tramways had been declining for decades but enthusiasts around the country had made sure that at least some trams were kept from the scrap yards. But what to do with all these old trams accumulating around the country?
Crich Tramway Village came about after a chance encounter by a tram enthusiast at the site of a disused limestone quarry in the heart of Derbyshire. The quarry, owned by the Stephenson family (of "Stephenson's Rocket" fame) had its own narrow gauge track that had been used to transport quarried limestone to Ambergate for onward transportation. With the demise of the quarry shortly after the second world war, the family sold the track to a company in Wales. One of the engineers who came to dismantle the track saw the potential, a mile of track was saved at Crich and the Village was born.
So what is at Crich?
A mile of track that a few of the operational trams trundle up and down, giving the visitors a glimpse of what travelling around by tram might have been like in their heyday
A fleet of 70 trams, of which 30 are operational
Internationally renown workshops that you can overlook. See trams being rebuilt and serviced
Exhibition areas
Half a mile of woodland walk (no trams at all) complete with fantastical wooden sculptures
A new adventure playground and indoor soft play area
The opportunity to have a pie and pint lunch in the Red Lion pub, a tea room and ice cream parlour
Crich is both dog and family friendly. They also have one tram that is fully accessible by wheelchair.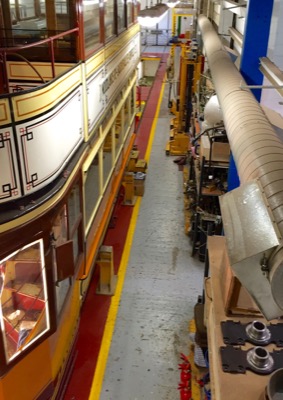 Watch out for special events during the 2016 season including a full week of 1940s nostalgia in August.