Lyme Park as Pemberley
Lyme Park has become synonymous with Pemberley, the family home of The Darcys, as depicted in the BBCs adaption of Jane Austen's Pride and Prejudice. As well as seeing for yourself that amazing view of the house across the lake, there is so much more to see and do at Lyme Park.
Thomas Legh
For 2017, the story of Lyme Park is being told through the eyes of Thomas Legh who lived at Lyme in the first half of the 19th century, the Regency period. Although born illegitimate, Thomas inherited the estate aged just 5.
The wealth he inherited allowed him to travel and he became one of the first Europeans to travel on the Nile. He visited many parts of the middle East and returned with lots of souvenirs of his travels.
He also used his wealth to comprehensively renovate and restore Lyme to what we see, largely, today
It appears that he was also a bit of romantic hero, saving the reputation of a local heiress by marrying her. Unfortunately, the story doesn't end happily as she later died in childbirth.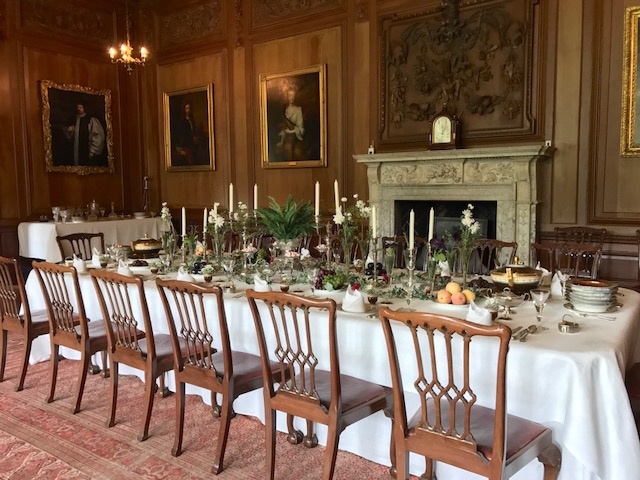 Lyme Park in 2017
With strong associations between Lyme Park and Jane Austen's hero, Mr Darcy, it seems only right to mark the 200th anniversary of Jane Austen's death in 2017 and celebrate all things Regency!
You are able to dress up in the costume of the time, tour the house and gardens and really imagine what it might have been like to live in that period of history.
During the summer holidays, Thomas Legh's travels will be brought to life in Lego. There'll be models of the places that he visited such as Petra and the Egyptian pyramids as well as space and Lego in the gardens to build your own creations.
Other activities
If you fancy a run or jog in beautiful parkland then Lyme have regular events where you can meet up with other like-minded individuals. There are also have a number of cycle routes that cross the park.
As well as the Lego during the summer, there is also a great children's play area, a stream running through the park that they can splash in (take wellies) and a children's trail available.
Lyme Park is just 20 miles from Hayloft and Byre Cottages, 16 miles from Cliffe Cottage and 30 miles from Jasmine Cottage.