The Peak District is a fantastic place to visit at any time of the year. Here are 12 great reasons for visiting every month during 2014. We have included links where possible but please ask us for more information if you have no luck with the links.
January
When the weather outside is cold and damp seek the relative warmth of one of the Peak District's caverns. Speedwell Cavern and Peak Cavern in Castleton have a "children go free" offer in January 2014.

Snowdrops
February
Come and see the snowdrops at Rode Hall or Hopton Hall. You can also see lots of snowdrops in the countryside in the upper Dove area around Milldale and Alstonefield. Now we know that there is spring at the end of the winter tunnel!
www.rodehall.co.uk/
March
With the countryside pretty much to yourself and the days lengthening now is the time to explore some of the ancient historical sites in this part of the world – Arbor Low Henge or Pilsbury Castle near Hartington to name but two. There is nothing like an early spring day if you are lucky to catch one.
April
The Peak District Walking and Outdoor festival starts in April. Sign up for one of more than 100 guided walks or events with either a theme or a particular challenge in mind. See or hear the first curlews and swallows back in the Peak District for summer breeding.
May
Well dressing season gets underway at Tissington mid month and continues through to the end of the summer.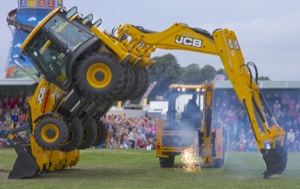 June
L'Eroica is a vintage bicycle event that was established to safeguard certain routes in the Italian province of Tuscany. In June 2014, and for the first time, L'Erioca leaves Italy and comes to the Peak District! Dust down your old bikes and join in the three-day festival. What warm up for the Tour de France that kicks off in Yorkshire and the Peak District in July!
www.eroicabritannia.co.uk/
July
July is Buxton Festival and Festival Fringe month, a three-week festival of music, opera, literature and other events.
www.buxtonoperahouse.org.uk/buxton-festival
August
Chatsworth Country Fair rounds off the month off the month of August in 2014. Have a great family day out (or go all three days to see everything!)
www.chatsworthcountryfair.co.uk/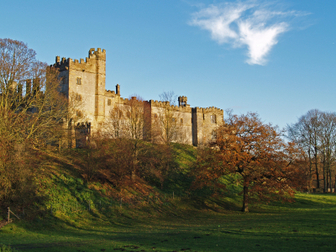 September
There have been some great films set in the Peak District in recent years. Get on the film trail and go and visit some of the locations. Hopefully we will have some lovely late summer weather so come and enjoy the outdoors.
www.visitpeakdistrict.com/see-and-do/film-and-tv.aspx
October
From mid to late October (and assuming we get a clear night sky) there should be a good view of the Orionides meteor shower. There will be a new moon and, with very little other light pollution over the Peak District, then there should be sightings every two or three minutes.
November
Christmas comes to Castleton. Move over Regent Street and Oxford Street. The High Street in Castleton is Father Christmas' focus in mid November when the lights get turned on and Father Christmas sets up his grotto in the town. Annually there is a Christmas Tree Festival in St Edmunds Church and there are carols in the Peak Cavern.
December
Planning will already be underway for the 2014 Chatsworth House Christmas decorations. The theme for 2013 was The Magic of Narnia. We decorate all of our holiday cottages for the Christmas period and whilst not quite able to compete with the Chatsworth decorations, we hope that you'll be able to come and enjoy them.