updated 5th March 2021
Sadly, we are part way through another period of lockdown and Government advice is to stay at home. We are not taking any bookings from tourists or holidaymakers for any stays that start before 12th April.
Visiting the Peak District during the outbreak
Peace of Mind
If you have a booking for any date that we (or you) are subsequently unable to honour following a change in government guidance or localised lockdown, we will transfer your booking to another date without penalty or, if mutual dates cannot be agreed, issue you with a full refund of any monies paid.
Cleanliness
Cleanliness at any time is a priority for us but has added significance during this pandemic.
We have reviewed and are following government and industry guidelines to minimise the impacts of COVID19 on our guests and on our staff. We have prepared a risk assessment, a copy of which is available on request. We have processes to maintain cleanliness and aid social distancing. As a result, we are delighted to confirm that we are now free to use the Visit England Industry Standard mark "We're good to go".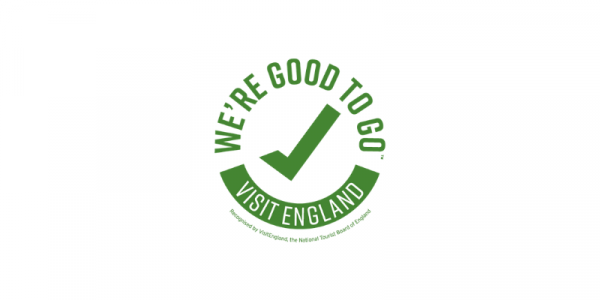 Read what it means for you if you choose to stay with us
Peace of Mind
If you have any concerns about your existing reservation or are hesitating about making a new booking then please do not hesitate to contact us. We'd love to speak to you.
Marian and Martin
Stay safe!